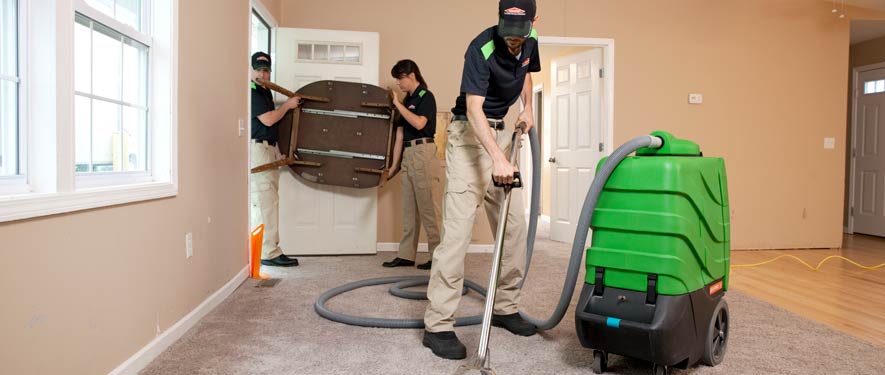 Residential Services
SERVPRO of Inglewood offers a comprehensive range of residential cleaning solutions designed to meet the diverse needs of homeowners in the Inglewood area. Their services go beyond disaster restoration and extend to maintaining the cleanliness and hygiene of homes.
Utilizing advanced cleaning techniques and eco-friendly products, SERVPRO of Inglewood delivers impeccable results in carpet and upholstery cleaning. Whether it's routine maintenance or tackling tough stains, their skilled technicians ensure a refreshed and revitalized interior environment.
Additionally, their duct cleaning services help improve indoor air quality by removing dust, allergens, and contaminants from HVAC systems. This not only enhances the overall living conditions but also contributes to a healthier home environment.
SERVPRO of Inglewood's commitment to customer satisfaction extends to their flexible scheduling, accommodating individual preferences and requirements. Whether it's deep cleaning, post-construction cleanup, or even deodorization, their experienced team stands ready to provide customized solutions to transform residences into pristine and welcoming spaces.
For homeowners in Inglewood seeking reliable and professional residential cleaning services, SERVPRO of Inglewood is the trusted choice for a cleaner, healthier, and more comfortable home.
24-Hour Emergency Service
Faster to Any-Sized Disaster
Highly Trained Technicians
A Trusted Leader in the Restoration Industry
Locally Owned and Operated
Advanced Restoration and Cleaning Equipment
Residential Restoration Services
Fire, Water, and Mold Restoration are the cornerstones of our business. We are dedicated to being faster to any-sized disaster. Our focus on training ensures we have the expertise and skills needed to promptly restore your property right the first time. Our restoration services include the following:
Residential Cleaning Services
Life happens. Kids spill drinks, pets have accidents, and homes get dirty. We offer cleaning services ranging from air duct cleaning to removing biohazard contaminants. Our residential cleaning services will not only ease the burden of the constant maintenance of your home but will also create a safe,
clean, and comfortable living environment for your family. Our cleaning services include the following: